Axle & Transfer Case Breather with Filter - Scout 80, Scout 800, Travelall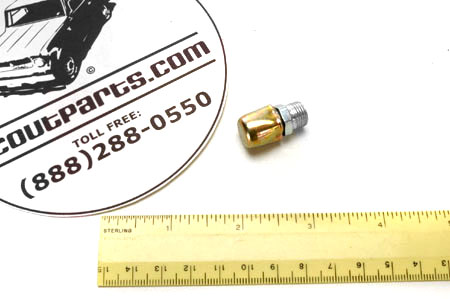 Catalog Number:
SP13566
IH Number:
82075R91 gold one
Years:
1920 - 2005
Vehicles:
Scout 80
Scout 800
Travelall
Description:
This is an axle and transfer case air vent as used on all trucks. This is similar to our SP13565 air vent, but this also has a felt filter in the cap to help filter out dust and mud, and to slow down water entry while driving on roads with standing water. If you already have one of the other vents, this is a cheap upgrade.

If you have one that already has a felt filter, chances are by now that it is plugged with dust and not functioning. If you are not sure, then you should probably change them to be safe. Breather vents help reduce corrosion by allowing moisture that collects in the axle or transfer case to evaporate when the axle warms up, much like an engine breather, draft tube, or PVC system.

Has 1/8 NPT x 1/4" thread.