Scout II Disc Brake Conversion Kit - Front 4x4, 4x2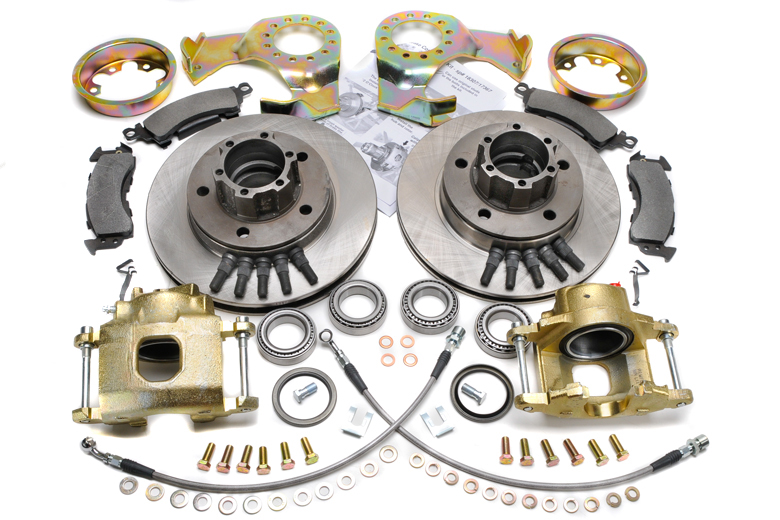 Catalog Number:
SP17367
Years:
1971 - 1974
Vehicles:
Scout II
Scout II Diesel
Description:
Scout Parts now offers a way for you to update your early Scout II (71 to 74) to front disc brakes. Although intended for professional installation, the kit is bolt on and easy to install. Kit includes directions, new hub and thick rotor, caliper brackets, remanufactured calipers with stainless steel hoses and banjo bolts, and new bearings, races and seals. Brake hoses are long enough to fit a 6" lift. You will need 16" wheels to fit over the new calipers. (Some 15" wheels will fit over calipers A minimum of 12.5" inside diameter wheel. ) Eliminates uneven braking, common to drum brakes. You will get maximum braking power after about 50 miles of driving.
(Not all calipers are gold in color.)
Caution: never drive untested brakes on the street. Test them at slow & then higher speeds in a safe area without obstacles. If for some reason you want to return this item, No problem, but Scoutparts dose no pay return shipping.
THIS KIT WORKS ON SCOUT II 4X4 AND 4X2, TWO WHEEL DRIVE ALL YEARS.
Video: