Door Window Kit 80 & 800 -- Felt and Squeegie - Beltline Weatherstrip (Keeps Water Out of Door) 1961-71 for - Scout 80, Scout 800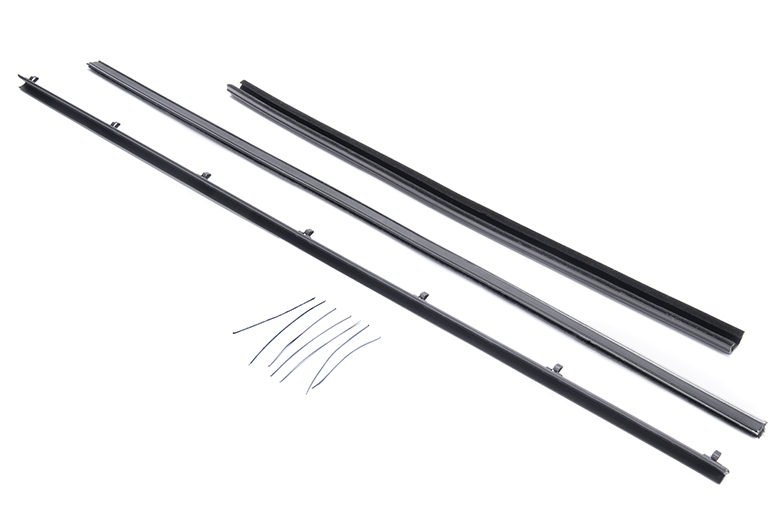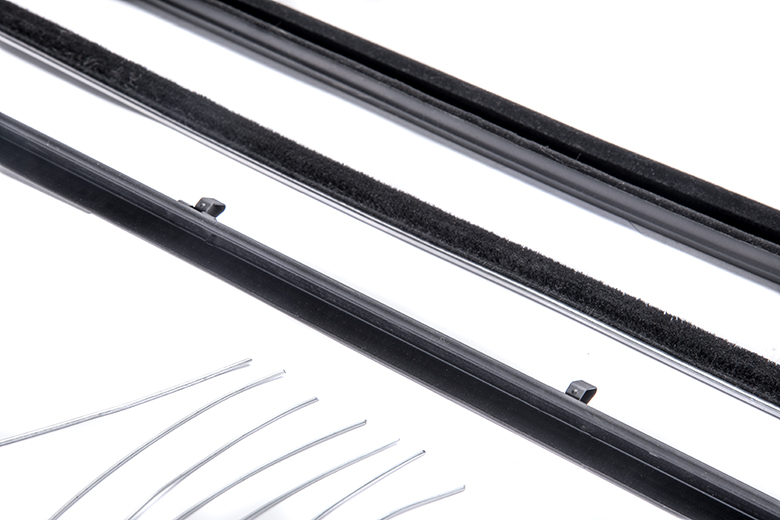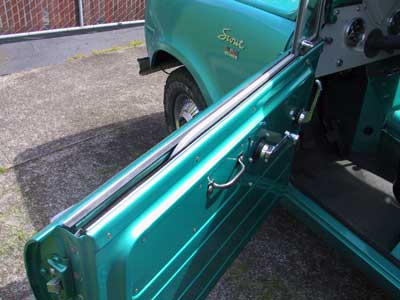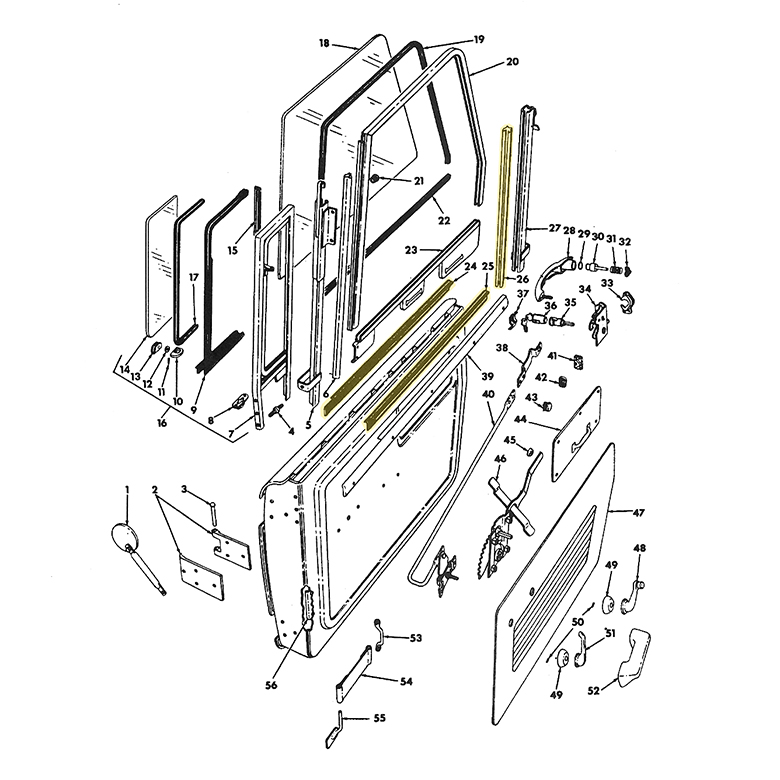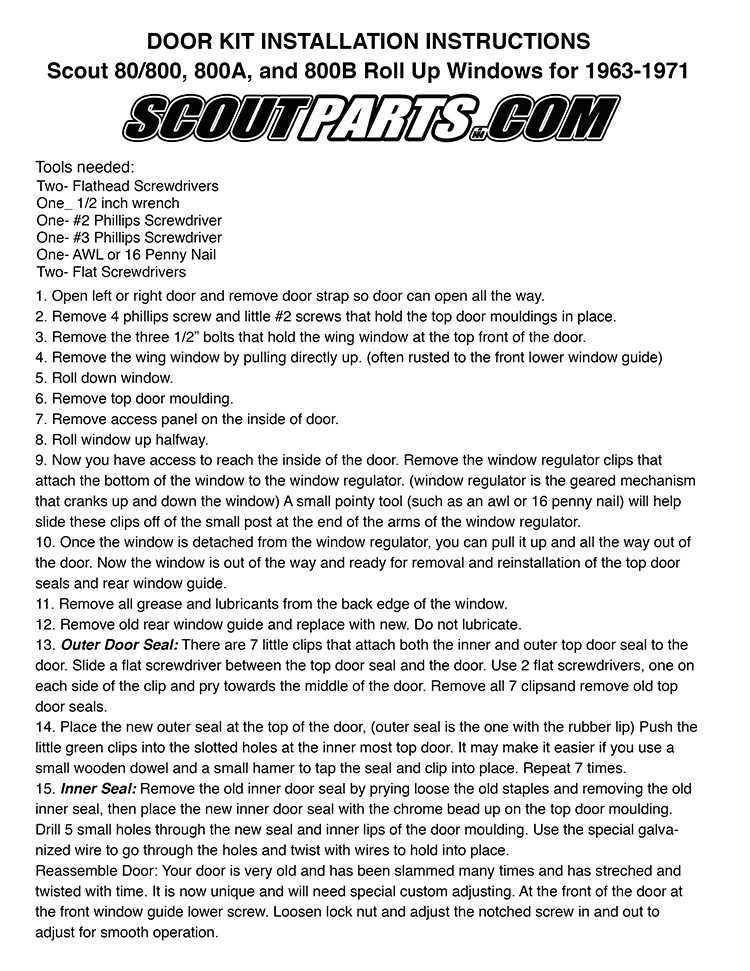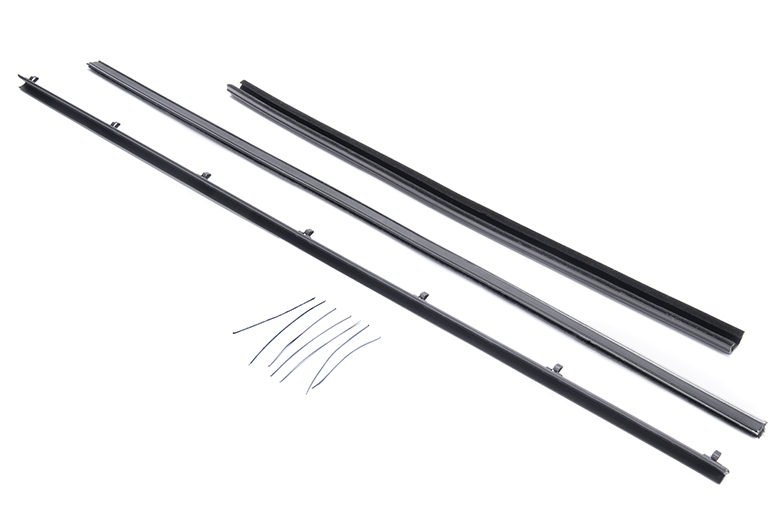 Catalog Number:
SP10130
IH Number:

684527 R2 Squeegee
684525 R2 Felt
684443 R1 Rear Guide
Years:
1963 - 1971
Vehicles:
Scout 80
Scout 800
Description:
This 3 piece kit replaces all crucial parts holding the window. It fits all Scout 80 and 800's with rollup windows.

This kit includes the felt, squeegee, and the rear window guide.


Also, check out our Leading Edge Window Guides, the perfect complement to these door kits! This is the front window guide.