Engine Thermostats - New - Scout 80, Travelall, Travelette, Pickup, Metro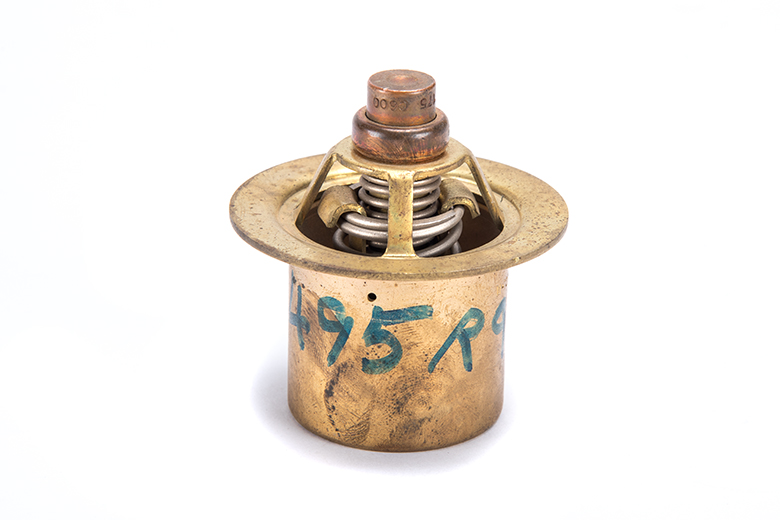 Catalog Number:
SP11590
IH Number:
860481R92, 239495R91, 151274R91, 326978R91
Years:
1950 - 1963
Vehicles:
Scout 80
Travelall
Travelette
Pickup
Metro
Description:
We have a just a few of these NOS thermostats to fit various V8 (LV), 4-cylinder, and IH 6-cylinder engines (Blue-Grey, Black Diamond, Red Diamond, Silver Diamond, Blue Diamond, Super Red Diamond, Super Blue Diamond, etc.). These fit the older tall water horns, and will not work on the trucks that have a separate water horn and thermostat housing like the 1970s Scout II and D-series trucks. If the manifold or engine has the groove directly on it for the stat to sit in, then these will fit.

239495R91 is a 175° t-stat.
860481R92 is a 182° stat.

These are commercial-grade stats, and were top of the line when they were new, made of machined red brass, with a sealed wax or alcohol element like modern thermostats, and adjusted and set at the factory by hand. These should be a must-have for the person looking to do a full-on restoration.

These are an older version of the more modern unit shown in SP13769.