Factory IH Motorola AM Radio (RARE) - Scout 80, Travelall, Pickup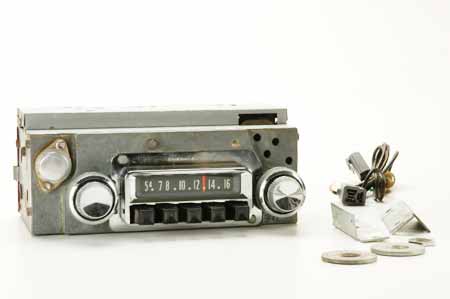 Catalog Number:
SP14586
IH Number:
7SMI 16764 801 63 (printed on radio)
Years:
1961 - 1968
Vehicles:
Scout 80
Travelall
Pickup
Description:
Scout 800, A & B Had a dash board that will only take a very short radio, (measured from front to back.)
This radio was made by Motorola specially for Scout 800. These are the only original radio that will fit.
This is a very nice rare factory International Harvester motorola AM radio with brackets from a 1964 1200 series Pickup, and will also fit travelall. This should be the same for all 65-71 and the radio itself and knobs are the same for Scout I. It was just tested and it all works very well and will make a great restoration piece.

Radio's do not necessarily come with knobs. Even if you see a knob is in the photo, It may not come with knobs.