Front Parking Brake Cable (E-Brake) for Diesel - Scout II, Scout II Diesel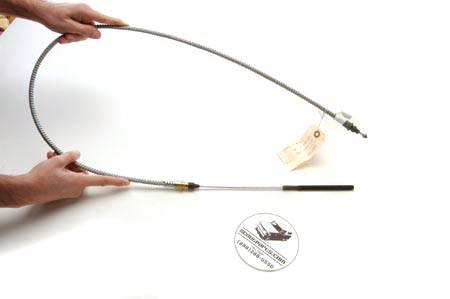 Catalog Number:
SP13718
IH Number:
393951C94, 393951C94
Years:
1979 - 1980
Vehicles:
Scout II
Scout II Diesel
Description:
This is the front parking brake cable for all Scout II trucks with diesel engines.

Most cables have either fused with rust from road salt, or have been frayed from abuse. Not only is it dangerous to not have a functional emergency brake, but it is illegal in most states. Get one of these and give yourself peace of mind.
If you do not have a diesel, see SP12125. For Terra and Traveler see SP20172
Also fits Scout 800 1967-71
6 cylinder needs 60"