Idler Arm 2wd suspension - NEW OLD STOCK - Travelall, Travelette, Pickup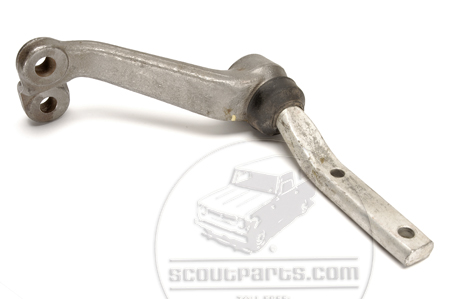 Catalog Number:
SP17043
IH Number:
237489R96
Years:
1961 - 1975
Vehicles:
Travelall
Travelette
Pickup
Description:
This is a new idler arm for the 3 piece tie rod setup on smaller international pickups. Please make sure this part looks like the one you need before ordering!!!
This arm is 7" long with a 4" dropout

This assembly is used on FA-8 and FA-9 front axle used on the two-wheel drive 1/2-ton chassis pickup and Travelall (codes 2008 and 2009 on linesetting ticket) with the torsion bar suspension. That includes the C-100 and 1000, and the D-1000 and D-1010. This is a complete assembly, ready to install.