Door Lock and Set, Complete For 1971-1980 - Scout II, Travelall, Scout II Diesel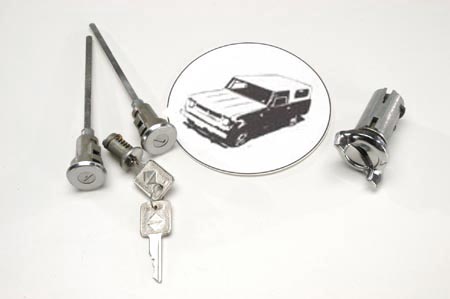 Catalog Number:
SP12057
IH Number:
483390 C91 late, 286583C92 early
Years:
1971 - 1980
Vehicles:
Scout II
Travelall
Scout II Diesel
Description:
Edit: This kit is no longer available; we sell all of these items separately, but they will not have matched keys.

New set of locks for your Scout II. Comes with original IH keys (not all keyed the same)

This Kit Includes The Door Lock Cylinders With Keys "KEYS MAY BE DIFFERENT PER LOCK CYLINDER".

Fits 1971-1980 IH Scout II Please Select Your Year Range When Ordering.