Rebuilt Power Steering Pump - Scout II, Travelall, Travelette, Pickup, Metro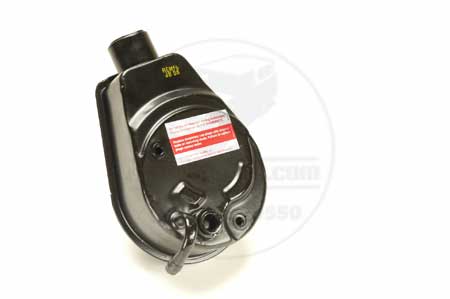 Catalog Number:
SP12151
IH Number:
1700168C91, 394681C91, 438398C91, 461366C91, 1700169C91
Years:
1969 - 1980
Vehicles:
Scout II
Travelall
Travelette
Pickup
Metro
Description:
Now you can get a new steering pump and get back that new-car handling. This is a rebuilt unit, and does not come with a reservoir or pulley. You will need to reuse your old reservoir tank and sheave.

Be sure to provide us with the year of your vehicle when ordering.

You will need a special tool to remove and install the old pulley, or a hydraulic press. If you do not have either of those, we can provide the tool you need to complete the job. Call us for details.

There is a core charge, which is refundable upon receipt of your old unit.