Inner Rocker Panel, NEW - Scout II, Scout II Diesel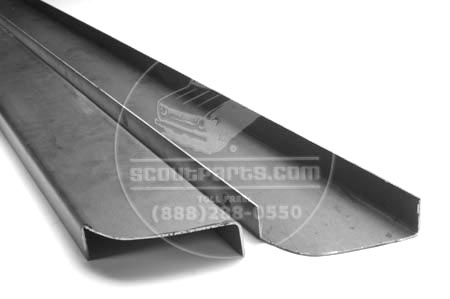 Catalog Number:
SP12010
Years:
1972 - 1980
Vehicles:
Scout II
Scout II Diesel
Description:
These are new reproductions of Scout II inner rocker panels. If you are replacing your floor and rockers due to rust, you will need these. These are not visible when they are installed, but these support the outer rocker panels and a part of the floor.

You will need to specify which side you need when ordering, and whether you have a standard Scout or a Terra or Traveler. If you do not know, then measure your wheelbase and tell us when you order.

These will require welding or brazing to install. For the outer rockerpanel, see SP12710.