Scout II Wiring Harness Rear Tail Light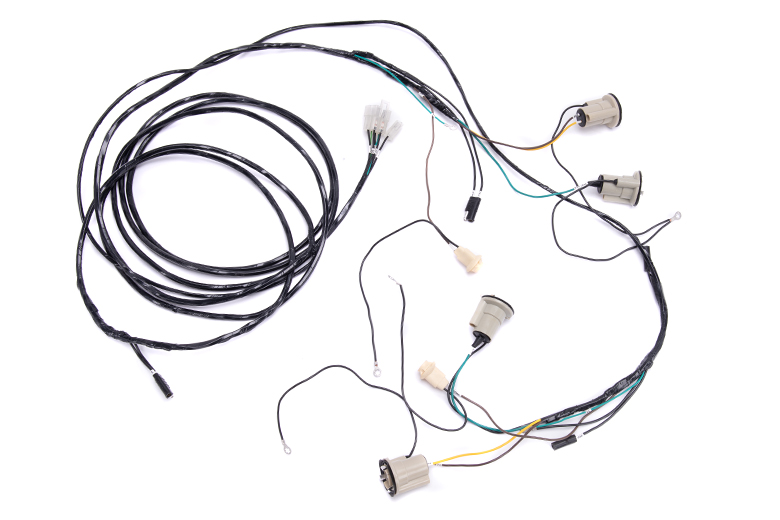 Catalog Number:
SP12533
IH Number:
402523c92, 447375c91, 465289c92, 486442c91, 1979 - 486443c91, 533280c92, 428651C91
Years:
1971 - 1980
Vehicles:
Scout II
Scout II Diesel
Description:
This is a new replacement wiring harness that serves the fuel senders and rear lighting in all Scout II trucks.
Wiring diagram is included.
All connectors are included
Made in the USA



This is NOT a box of wires that you struggle to make fit. This is an exact reproduciton of the original complete harness that the IH factory made.

Instore credit only on returns.
harness.



Fits: 1971 Scout II, 1972 Scout II, 1973 Scout II, 1974 Scout II, 1975 Scout II, 1976 Scout II, 1976 Scout II Diesel, 1977 Scout II, 1977 Scout II Diesel, 1978 Scout II, 1978 Scout II Diesel, 1979 Scout II, 1979 Scout II Diesel, 1980 Scout II, 1980 Scout II Diesel
Video: