Sheet Metal Repair Kit for Door Seal Floor Bend - Scout II, Scout II Diesel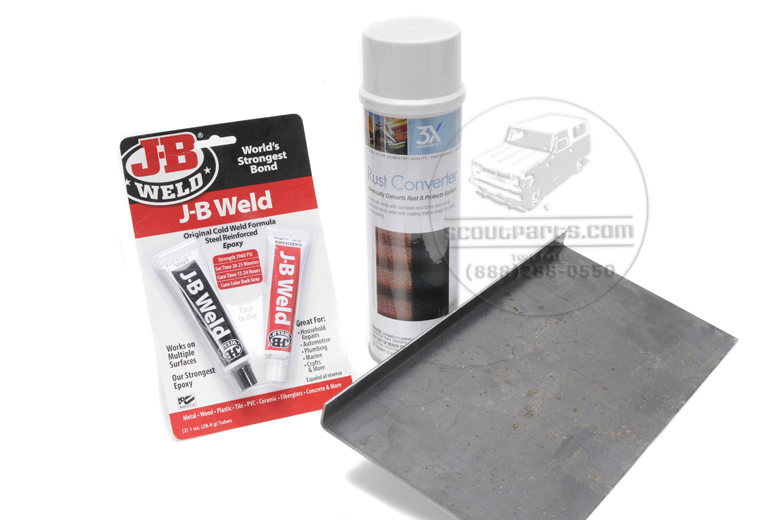 Catalog Number:
SP18732
Years:
1971 - 1980
Vehicles:
Scout II
Scout II Diesel
Description:
If your Scout II has rusted through part of the metal lip that the door to body seal grabs on to, this kit will repair a section of it.

Kit includes:

1. An aerosol can of rust converter
2. A 2 piece mixable solution of cold weld
3. A pre-cut and pre-bent patch panel in 14 GA steel (factory gauge)

Simply place the patch panel in place over the existing floor and mark the area. Spray the rust converter on any rusty surface in the area; the converter stops further rust and converts rust to hard material. Mix the two tubes of cold weld together in place on your marked area, press down the patch panel, and clamp it in place. The patch panel creates the lip that the door to body seal needs to grab on to on the floor.

This repair takes around 30 minutes including prep time, and you do not need to remove your carpet because there is no welding!