Speedo cable, Lower rear Speedometer Cable - - Scout 80, Scout 800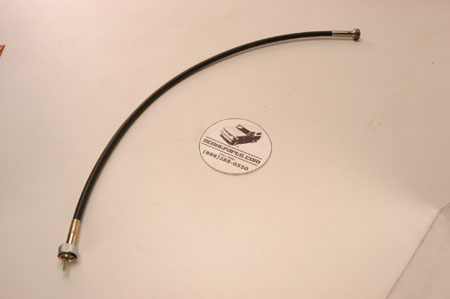 Catalog Number:
SP10375
Years:
1965 - 1971
Vehicles:
Scout 80
Scout 800
Description:
This is a brand new lower speedometer cable to fit Scout 80 and Scout 800. This should be a part of any restoration. If your speedo jumps or pulses, then you probably need one of these.
There were 3 lengths used by IH. 35", 40, 55". You need to let us know which one you need.

We need you to send us your old cable, and we will reproduce it. Be sure to tell us what your chassis number, engine, and transmission are.