Tail Light Rebuild Kit - after March 1978 -- Kit does NOT include tail light housing. - Scout II, Scout II Diesel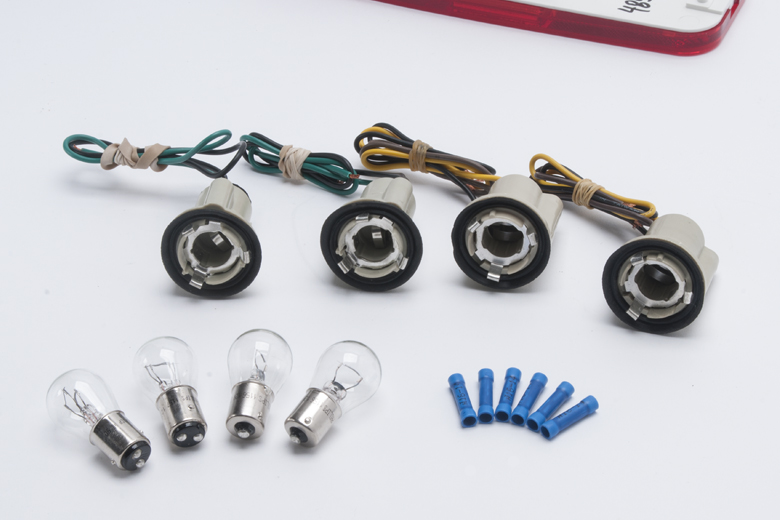 Catalog Number:
SP18216
IH Number:
571721C92, 571722C91 -- Kit does NOT include tail light housing.
Years:
1976 - 1980
Vehicles:
Scout II
Scout II Diesel
Description:
This kit works on plastic tail lights only. Kit includes all of the necessary components to get the rear lights (both sides) working on a Scout II (1976-1980). Most of the tail gaskets have failed on these trucks. The bulb contacts rust from moisture and ruin the rear tail light sockets. Kit includes:

2X reverse bulbs (single filament for lower socket)
2X tail, brake, and turn bulb (dual filament, upper socket)
2x Lower sockets (with butt connectors)
2x Upper sockets (with butt connectors)

Installation for this kit takes less than an hour and requires a screw driver and wire connector crimper.
Kit does NOT include tail light housing.