Tail light rebuild kit - Early kit does NOT include chrome tail light. - Scout II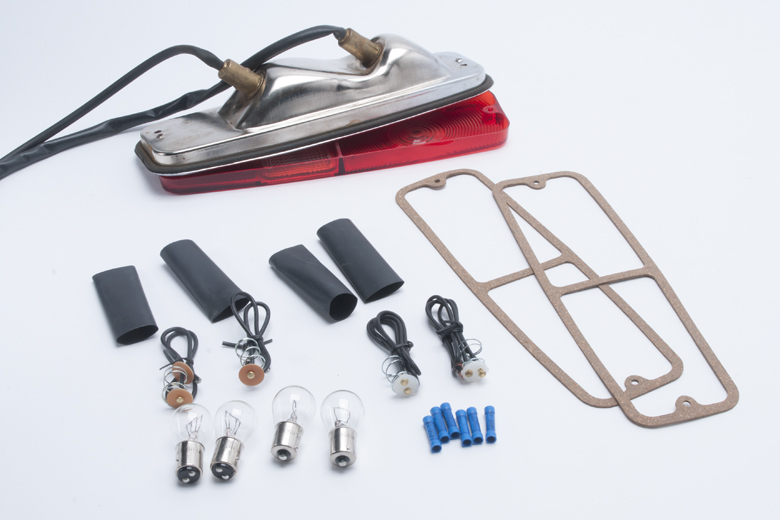 Catalog Number:
SP20097
IH Number:
Kit does NOT include chrome tail light or lens.
Years:
1971 - 1975
Vehicles:
Scout II
Description:
This kit works on metal tail lights only. Kit includes all of the necessary components to get the rear lights (both sides) working on a Scout II (1971-1975). Most of the tail gaskets have failed on these trucks. The bulb contacts rust from moisture and ruin the rear tail light sockets. Kit includes:

2X tail light gaskets
2X reverse bulbs
2X tail, brake, and turn bulb (dual filament, upper socket)
6 x Blue butt connectors.
4 x Shrink tube to seal up the end of the light sockets.
4 x light socket contact replacement with springs.

Kit does NOT include chrome tail light or lens.



Installation for this kit takes less than an hour and requires a screw driver and wire crimper.