Trim Moulding Kit Standard Wheel Base, Early Style Trim - Scout II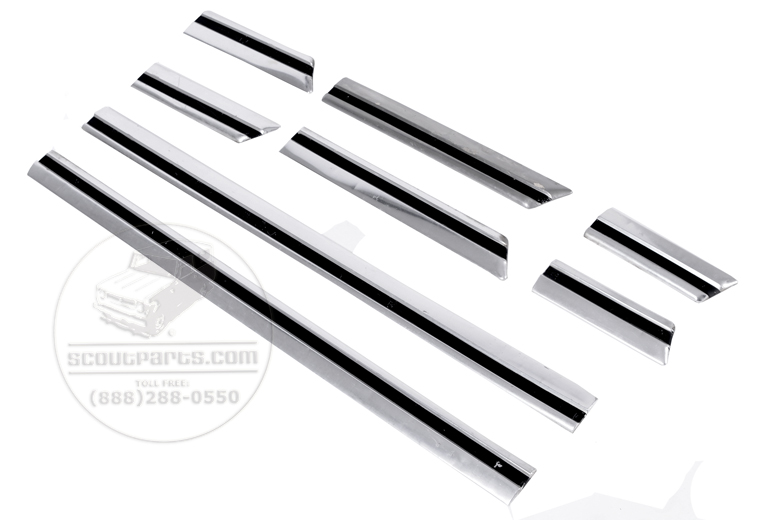 Catalog Number:
SP16546
IH Number:
401972C2, 401973C2, 429740C2, 429741C2, 401975C2, 401976C2, 401977C2, 401978C2
Years:
1971 - 1977
Vehicles:
Scout II
Description:
USED Scout II original side trim. These are the early metal trim pieces, in good condition. This kit does not include the correct pieces for the longer wheel base Terra and Traveler models. If you are unsure of what your Scout needs, the lengths are as follows:
front fender: 14"
Doors: 46"
Front Quarter panel: 10 1/8"
Rear Quarter panel: 21"
These DO NOT come with clips.