Scout II Wiper Delay, 3-10 Second Variable Delay - New, Exclusive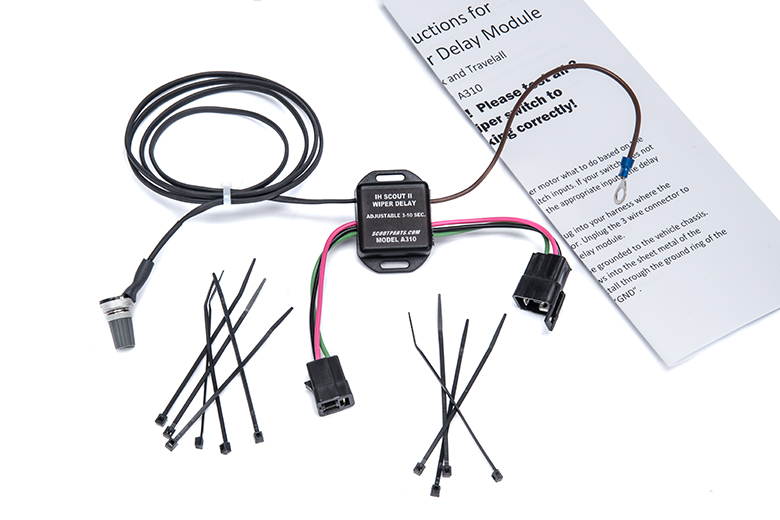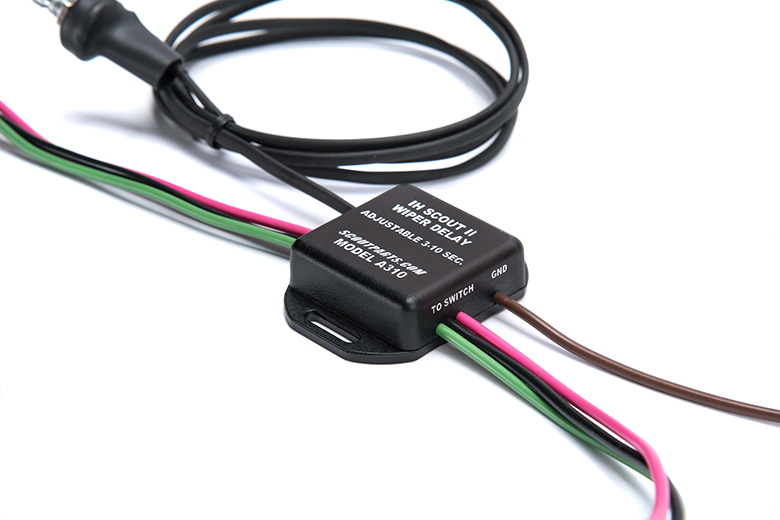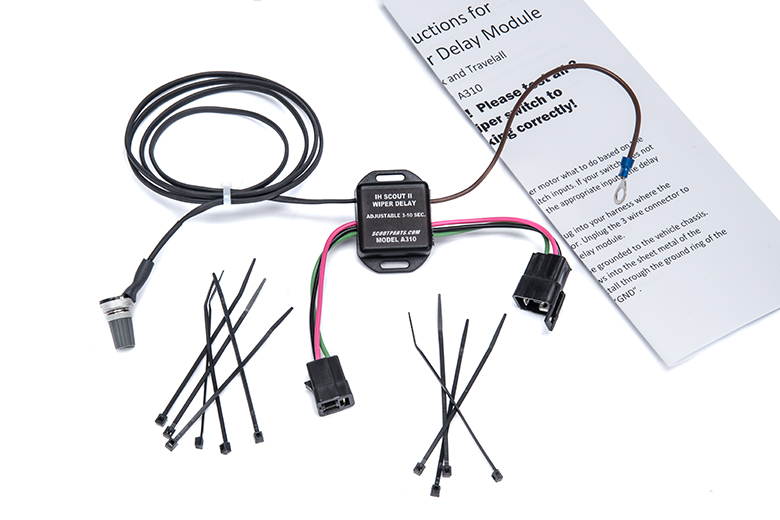 Catalog Number:
SP20118
Years:
1971 - 1980
Vehicles:
Scout II
Travelall
Pickup
Scout II Diesel
Description:
NO CUTTING - NO SPLICING.

Very simple - Very easy. Made just for the Scout II. Plugs directly into your scout.
All you have to do is unplug your wiper motor, plug this unit into the circuit, screw in ground wire, and drill one hole for adjustment knob.
Your stock wiper switch will still work, first position is ON for delay, second position is regular slow speed ON. You will no longer have "high speed".
Delay is variable, as slow as 10 seconds, as fast as 3 second delay.
If you want to restore high speed, all you have to do is unplug the delay unit, and replug the motor into the original plug and you are 100% back to stock.

You must have a fully operational wiper switch for this to work correctly.



Fits: 1971 Scout II, 1972 Scout II, 1973 Scout II, 1974 Scout II, 1975 Scout II, 1976 Scout II, 1976 Scout II Diesel, 1977 Scout II, 1977 Scout II Diesel, 1978 Scout II, 1978 Scout II Diesel, 1979 Scout II, 1979 Scout II Diesel, 1980 Scout II, 1980 Scout II Diesel