2017 IH Scoutparts.com Calendar - Sold Out - Scout II, Scout 80, Scout 800, Pickup, Scout II Diesel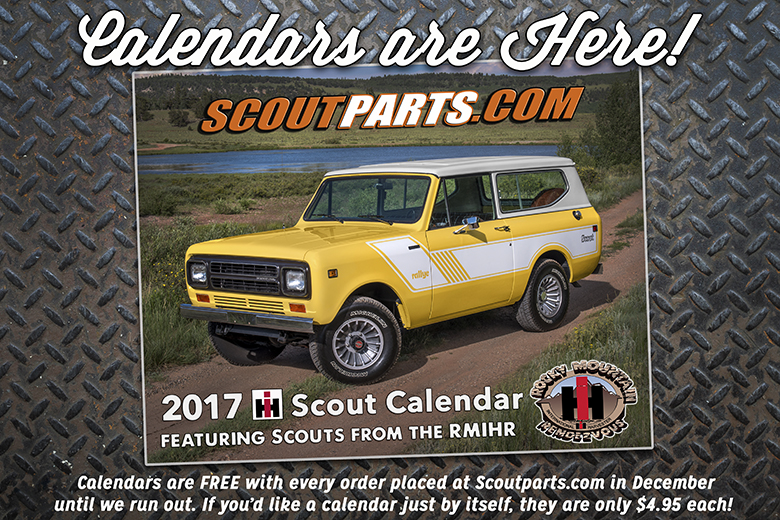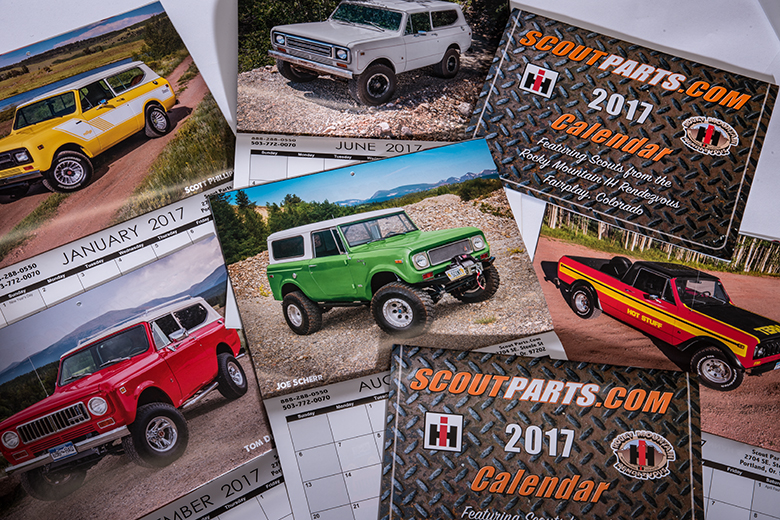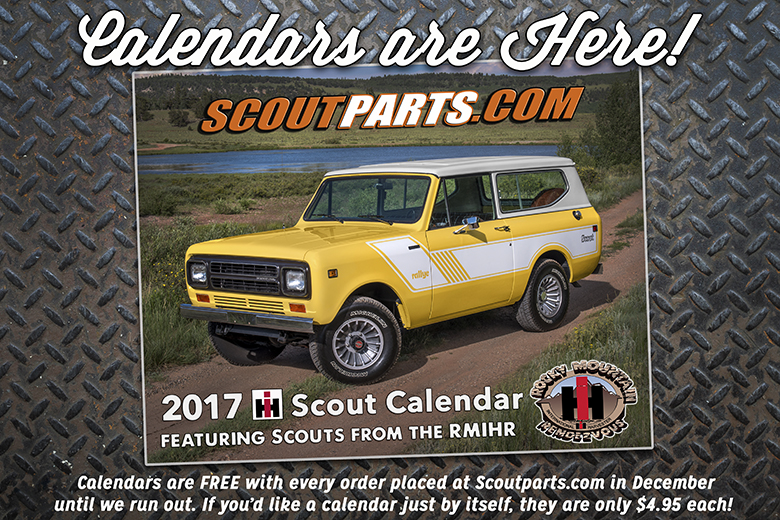 Catalog Number:
SP19005
IH Number:
2017
Years:
1961 - 1980
Vehicles:
Scout II
Scout 80
Scout 800
Pickup
Scout II Diesel
Description:
We are so excited about this year's, limited edition Scout calendar!
We traveled to Fairplay, Colorado for the 2016 Rocky Mountain IH Rendezvous. We spent the weekend meeting so many fantastic IH enthusiasts and taking some great shots in the mountains outside of the the fairgrounds.
Special thanks to Dianne Cavender and everyone else that let us be a part of the 'largest gathering of IH Scouts west of the Mississippi".

Each calendar is FREE with any purchase made here at Scoutparts.com in December (2016).
A great gift and stocking stuffer for any Scout enthusiast on your Christmas.

We did a limited run, so when they're gone...They're gone.