3-Speed Transmission Cluster Gear, New Old Stock - Scout 80, Scout 800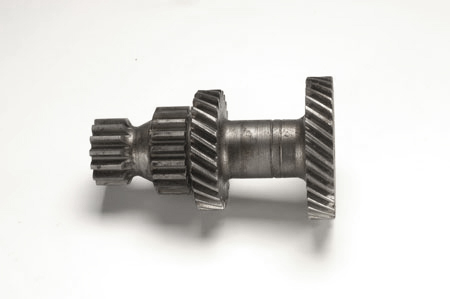 Catalog Number:
SP10091
IH Number:
359160C1, 322461C1, (316494C11 cut in opposite direction to the photo.)
Years:
1961 - 1974
Vehicles:
Scout 80
Scout 800
Description:
This is an NOS countershaft cluster gear to fit the T-90 transmissions used by International. Known as the T-13 or T-14 in IH-speak (codes 13013 or 13014 on your linesetting ticket), these were used by Scout 80 & 800, Scout II, and even some pickups and Travelalls, and also Jeep.

When ordering, you need to look at your old gear and tell us the pitch (direction of slant) of the gear on the large end so we can send you the right one.

Anytime you replace the gear, you need to replace the shaft. See SP13493 for that.

For a rebuild kit to go with this, see SP13416.
Tooth count from top to bottom.
14 teeth
19 teeth
26 teeth slanting to the left
35 teeth.