3-Speed Transmission Countergear Shaft, NEW - Scout 80, Scout 800, Metro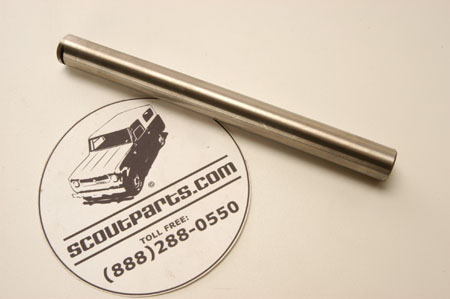 Catalog Number:
SP13493
IH Number:
865297R1
Years:
1961 - 1974
Vehicles:
Scout 80
Scout 800
Metro
Description:
If you are getting your 3-speed transmission (T-90, T-13, T-14) rebuilt, usually the shaft for the countershaft cluster gear is brinnelled so badly that it needs replacing. We have new ones. This should be a standard part of any rebuild.

For the rebuild kit, see SP13416.

If your shaft is bad, the gear is probably damaged too. For one of those, see SP10091.