Accelerator Cable, NEW - Scout II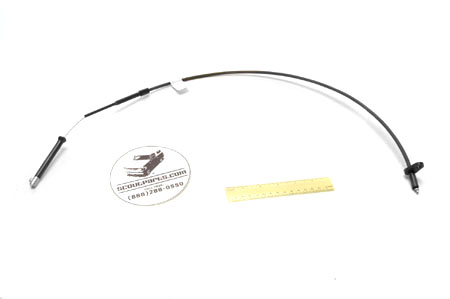 Catalog Number:
SP13613
IH Number:
440982C2
Years:
1975 - 1980
Vehicles:
Scout II
Description:
This is the accelerator cable used on all Scout II trucks 1975-1980 with the 4-cylinder 196 CID motor, except for right-hand drive vehicles.

This is about 35" long, and has a socket fitting on the carburetor end and a ball on the pedal end that fits into a slot on the pedal lever.

This will fit other applications as long as the ends are the same and it is longer than the old one.