Axle & Transfer Case Breather - Scout II, Scout 80, Scout 800, Travelall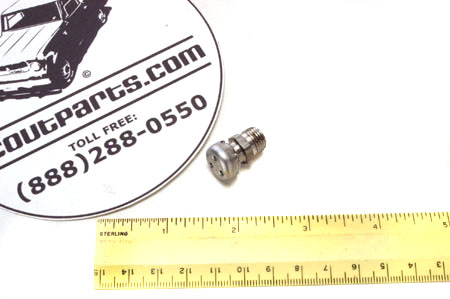 Catalog Number:
SP13565
Years:
1920 - 2005
Vehicles:
Scout II
Scout 80
Scout 800
Travelall
Description:
This is a new air vent as used on front and rear axles and transfer cases in all trucks. This has a 1/8" NPT x 1/4" thread, and a cap that lets air in and out, but keeps water out while fording.

Breather vents are a good thing to have, because they allow the condensation that collects inside the axle or tranfer case each morning to evaporate when the gear box warms up during operation. If yours is plugged, then you can get rust and corrosion inside your bearings, gears, and tubes.

This is yet another detail item that will make the difference between a show winner and an also-ran.