Engine Rebuild Kit - 345 (V8) - Scout II, Scout 80, Scout 800, Travelall, Travelette, Pickup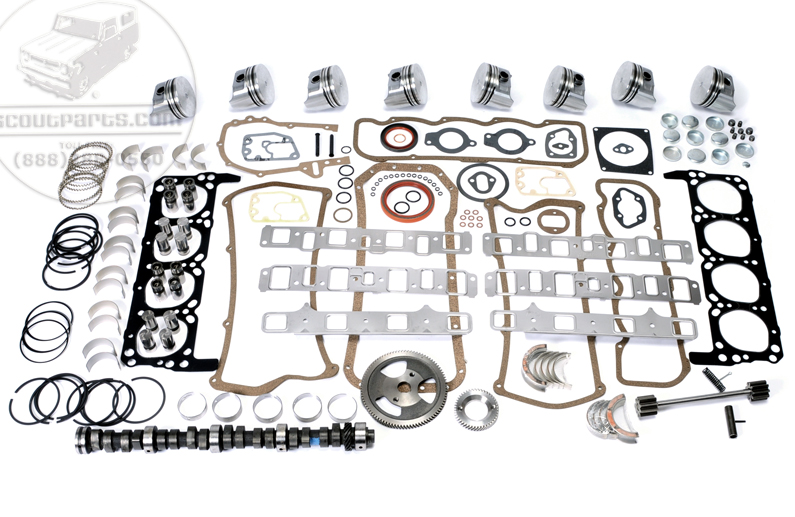 Catalog Number:
SP17787
Years:
1961 - 1980
Vehicles:
Scout II
Scout 80
Scout 800
Travelall
Travelette
Pickup
Description:
This is a complete engine rebuild kit for the International 345 motor. The parts are top quality. Oversizes are available, just ask.

Kit Includes: Camshaft, Lifters, Timing set, Pistons, Piston Rings, Rod Bearings, Main Bearings, Cam Bearings, Oil Pump, Freeze Plugs and Gasket Set.

There are refundable core charges for the oil pump ($120) and the camshaft ($90).