Exhaust Manifold Doughnut Gasket - Scout II, Scout 80, Scout 800, Travelall, Travelette, Pickup, Metro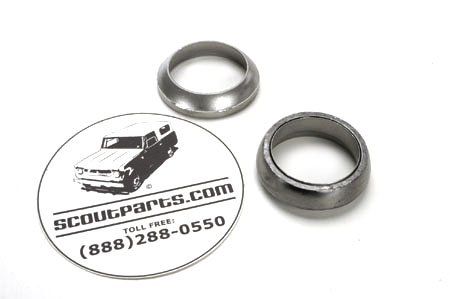 Catalog Number:
SP11814
IH Number:
439371C1, 218266R1
Years:
1955 - 1985
Vehicles:
Scout II
Scout 80
Scout 800
Travelall
Travelette
Pickup
Metro
Description:
This is the donut (metal ring gasket) for the exhaust pipe-exhaust manifold flange connection. This fits either the 3-bolt manifold or the 2-bolt manifold.

If you have a V8, you will need two. If you have a 4-cylinder, you will need only one.

If you have a heat riser valve, there is also an additional flat gasket required between that and the manifold flange, SP13541.