Front Axle Ball Joint Spanner Wrench Socket - Scout II, Scout 80, Scout 800, Travelall, Travelette, Pickup, Metro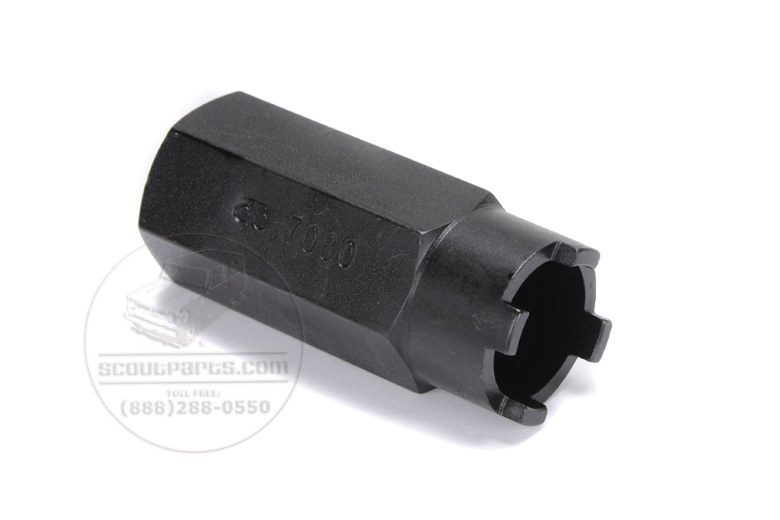 Catalog Number:
SP13642
Years:
1961 - 1980
Vehicles:
Scout II
Scout 80
Scout 800
Travelall
Travelette
Pickup
Metro
Description:
This is the 4-prong spanner wrench (also sometimes called a spud socket) that is used to install the sleeve nut in the top part of the outer end of the axle tube. When you change the ball joints in a 4x4, you will need this tool to remove the sleeve, and then to reinstall the new sleeve nut. If you need to change your steering camber, you will need this to install the eccentric nut to get your truck aligned properly.

Made with hardened steel and coated with a black oxide finish, this is a great addition to your toolbox.

This fits Dana-27, 30, 44, and 70 front axles.