Front Wheel Bearing Kit - Scout II, Scout 80, Scout 800, Travelall, Travelette, Pickup, Scout II Diesel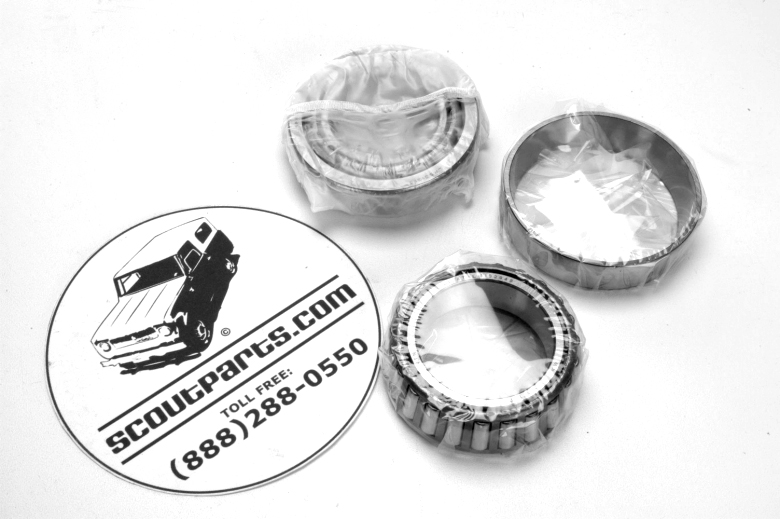 Catalog Number:
SP13622
IH Number:
399933C91, 399934C1, 663557R91, 663558R1
Years:
1972 - 1980
Vehicles:
Scout II
Scout 80
Scout 800
Travelall
Travelette
Pickup
Scout II Diesel
Description:
Unless the prior owners took good care of their vehicles, the chances are that your wheel bearings are bad. This is especially true if you or they ford a lot of rivers and have not repacked them after the return home. We make it easy for you.

There are two bearings and outer races (or cones) in each wheel kit. Each vehicle will need two kits (total of four bearings and races).

These also fit 2x4 vehicles.