Headers For 1600-Series And Larger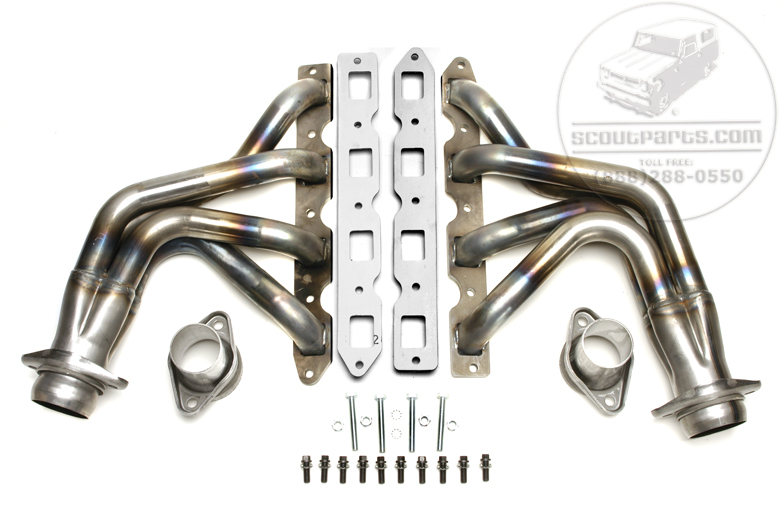 Catalog Number:
SP13760
Vehicles:
Travelall
Travelette
Pickup
Metro
Description:
If you have been thinking of ways to make more power in your 1600-series truck, we have the answer! We have headers to fit the 345 & 392 V8 engine.

Each header is constructed of 14-gauge steel tubing, welded to 3/8"-thick flanges for positive sealing with no warping. These are a 4-into-1 design. These also have the ball-type collector flange like late-model trucks for perfect sealing even if the pipes are not perfectly aligned. (If you bash the flange on a rock while driving, the ball-type flange will stay sealed, too.) No more 3-bolt flat flanges that always leak. Each header is chrome-plated for beauty and corrosion-resistance. These do not have provision for the AIR injection manifolds.

Trust us, this is one of the best headers you can get without having one custom-built. Besides making more power, it also keeps your engine running cooler, reduces warmup time, and gives a distinctive sound that you will love!