Scout II, Scout 800 Pertronix Ignitor Kit (196 Ci Motor)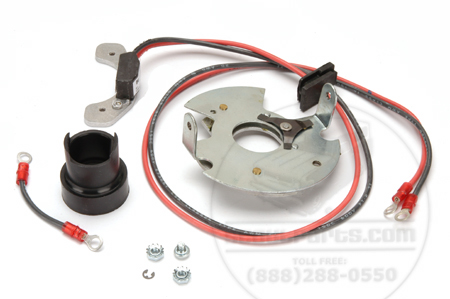 Catalog Number:
SP14244
Vehicles:
Scout II
Scout 800
Description:
Ignitor delivers twice the voltage to the spark plugs, increasing horsepower, fuel economy and plug life. Easy to install kit has no moving parts to wear out, and replaces pitted and corroded point sets. Kit does not include distributor.

Buy this if you have:

Scout 800 with 196ci 4 cylinder engine
Scout II with 196ci 4 cyliner engine

Call us with your distributor number so we can find you the right kit.