Pivot Bushing - Clutch Bellcrank Kit - Scout II, Scout 800, Travelall, Scout II Diesel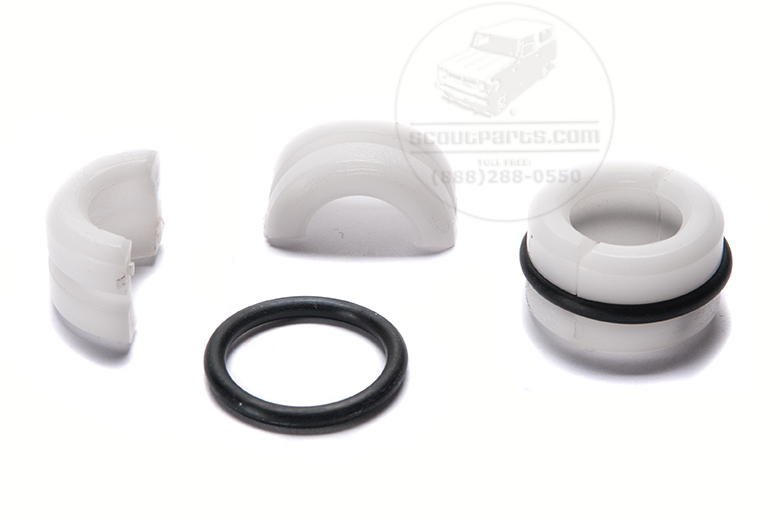 Catalog Number:
SP12725
IH Number:
333729C1, 333729C2
Years:
1961 - 1980
Vehicles:
Scout II
Scout 800
Travelall
Scout II Diesel
Description:
These are the plastic pivot bushings or bearings used on Scout 80 and 800, Scout II, and D-series pickups and Travelalls without hydraulic clutches. These fit inside the end of the bellcrank (also known as the clutch relay lever or cross shaft) around the each of the round balls on the frame and the bellhousing. There should be two of these per vehicle (1 KIT). These should be a part of any clutch replacement.

Each kit comes with 4 bushing halves and 2 o-rings.

The symptoms you should notice if these bushings have failed in your bellcrank are free play at the top of the clutch pedal and then difficulty getting proper clutch engagement when the pedal is depressed.