Scout II Rebuilt Brake Booster Dual Chamber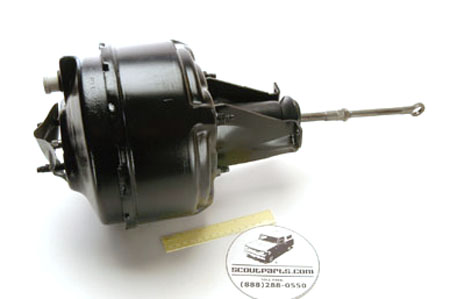 Catalog Number:
SP13528
Vehicles:
Scout II
Travelall
Travelette
Pickup
Scout II Diesel
Description:
Cores are no longer available for this item, but we have a specialist who rebuilds International boosters for us if you send your old one in.

Pickup,Travelall, After 30 years, the brake booster in your Scout II can wear out.

The diaphragm cracks and leaks, causing poor braking and unsafe performance. It also causes engine vacuum leaks, which results in poor engine performance, bad mileage, and smog check failure.