Scout II, Scout 80, Scout 800 Rust Dissolver - Water Based - Non Toxic - Evapo-rust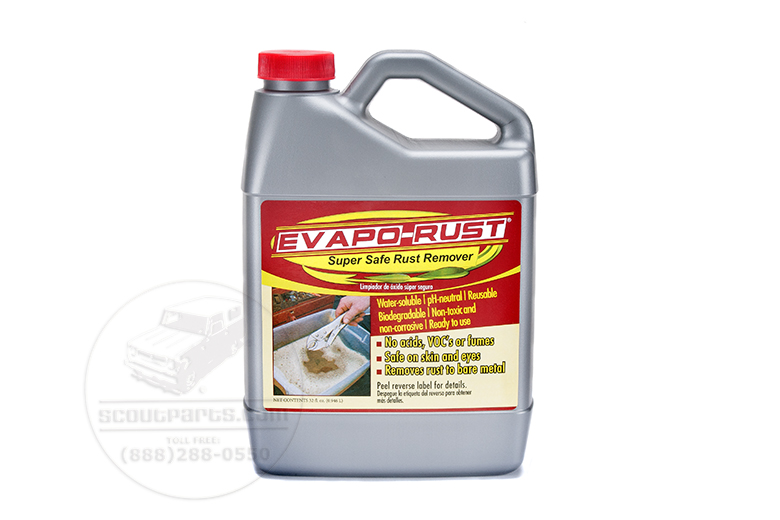 Catalog Number:
SP19189
IH Number:
899303000325
Vehicles:
Scout II
Scout 80
Scout 800
Travelall
Travelette
Pickup
Scout II Diesel
Metro
Description:
Just let the rusty part sit in the solution for 30 minutes and the rust will be converted back in to metal.
The safest rust remover on the market.
No acids, VOC's or fumes, safe on skin and eyes, removes rust on bare metal. NOT poisonous, water based and non flammable, PH neutral, biodegradable and ready to use.

You will love it. MOST EFFECTIVE RUST REMOVER WE HAVE EVER USED.