4-Cylinder Header - Scout 80, Scout 800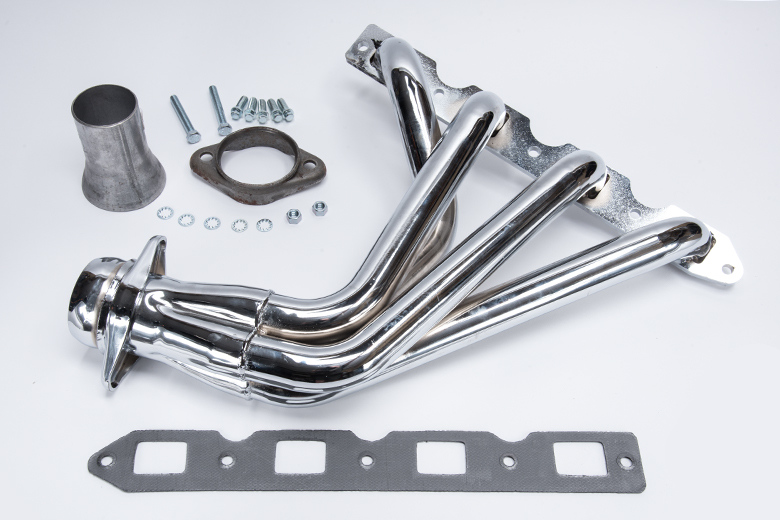 Catalog Number:
SP13750
Years:
1961 - 1971
Vehicles:
Scout 80
Scout 800
Description:
Chrome is $50.00 extra, silver coating 1300 degrees is $165.00, and satin 2000 degree is $185.00 extra per set. If you have been thinking of ways to squeeze a little more performance out of the little four-banger motor in your early Scout, there is an alternative! We have headers to fit the 152 and 196 engines used in Scout 80 and 800.

Each header is constructed of 16-gauge steel tubing, welded to thick flanges for positive sealing with no warping. These are a 4-into-1 design. These also have the ball-type collector flange like late-model trucks for perfect sealing even if the pipes are not perfectly aligned. (If you bash the flange on a rock while driving, the ball-type flange will stay sealed, too.) No more 3-bolt flat flanges that always leak. Each header is chrome-plated for beauty and corrosion-resistance.

Trust us, this is one of the best headers you can get without having one custom-built. Besides making more power, it also keeps your engine running cooler, reduces warmup time, and gives a distinctive sound that you will love!