Cab Mount - Scout II, Scout II Diesel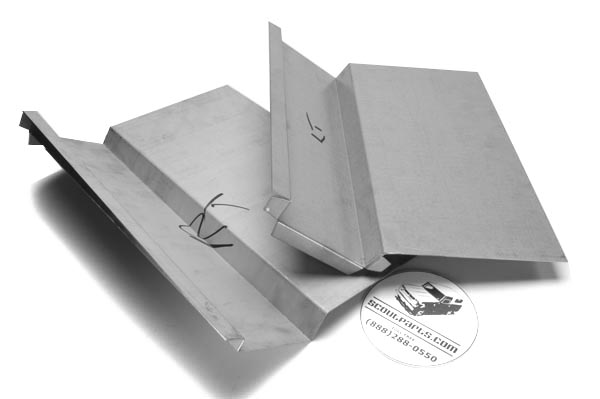 Catalog Number:
SP11688
Years:
1972 - 1980
Vehicles:
Scout II
Scout II Diesel
Description:
Approx. 15" x 12" This is a new replacement toeboard and body mount support for Scout II, Terra, and Traveler. The toeboard is the portion of the floorboard that slopes up to the firewall. It is the area below the pedals. The channel part is a reinforcement that helps support the floorboard.

These are ready to weld in and paint. You will have to drill new holes for the dimmer switch to attach to, and for the emergency brake cable to pass through.

There is a left and a right side, so specify which you need when you call.