Scout II, Scout 80 Scout Parts Gift Certificate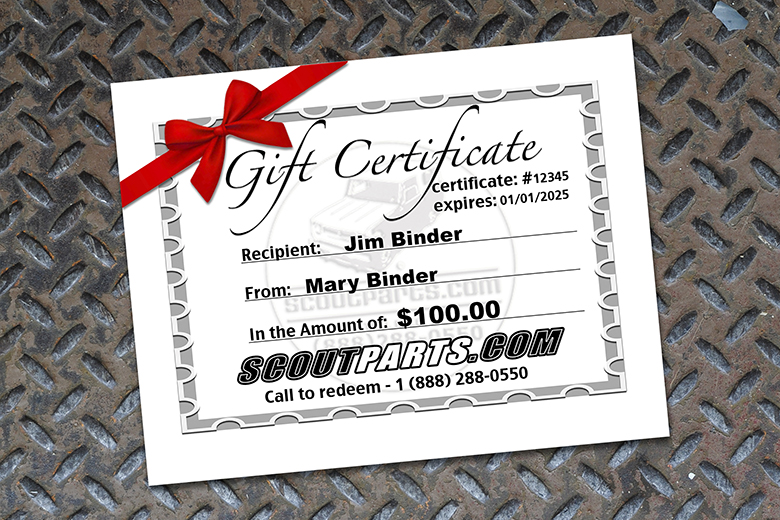 Catalog Number:
SP13450
Vehicles:
Scout II
Scout 80
Description:
Scoutparts.com gift certificates are the perfect gift for any Scout enthusiast!

We'll send an email with an official gift certificate with a "to and from". You just print it out at home.
Let us know who you want them made out to and who it's from, and will include those names on front.
When ordering, under "Vehicle Information" go to the comment section and type in "To: Mary Binder, From: John Binder" and we'll personalize your gift certificate!

Please call to order a different amount than is offered here.
Can be used at Scoutparts.com, Travelallparts.com or Farmallparts.com.