Scout II Solid State Voltage Regulator Kit For Gauges (Current Limiter)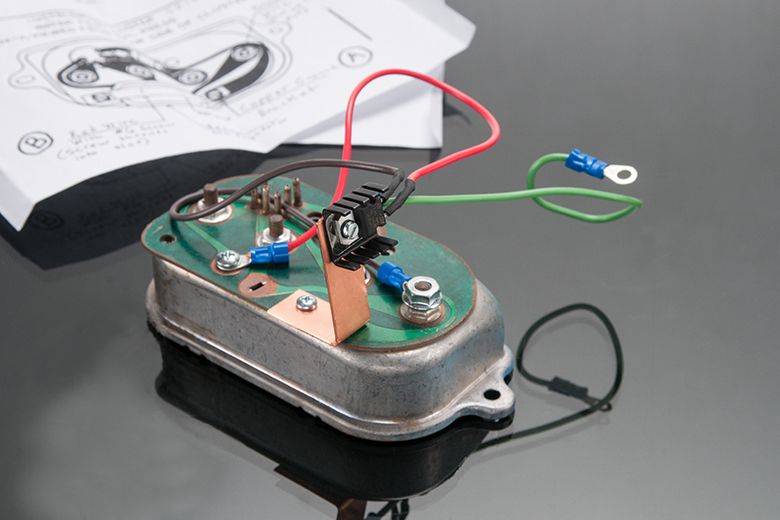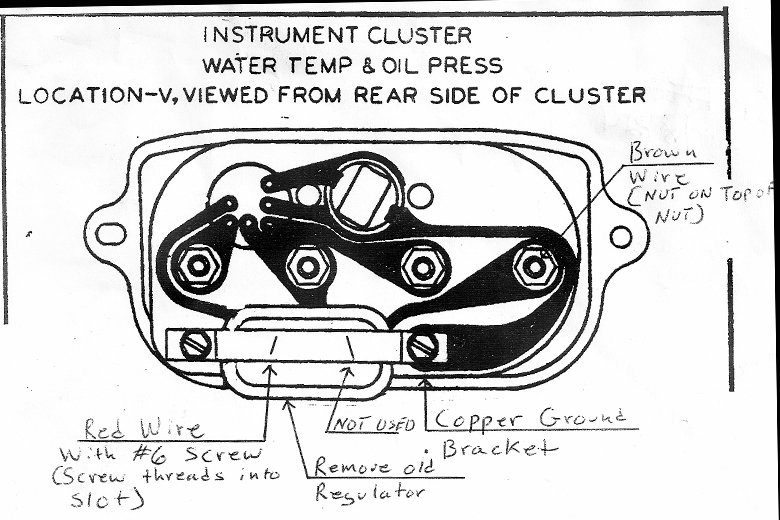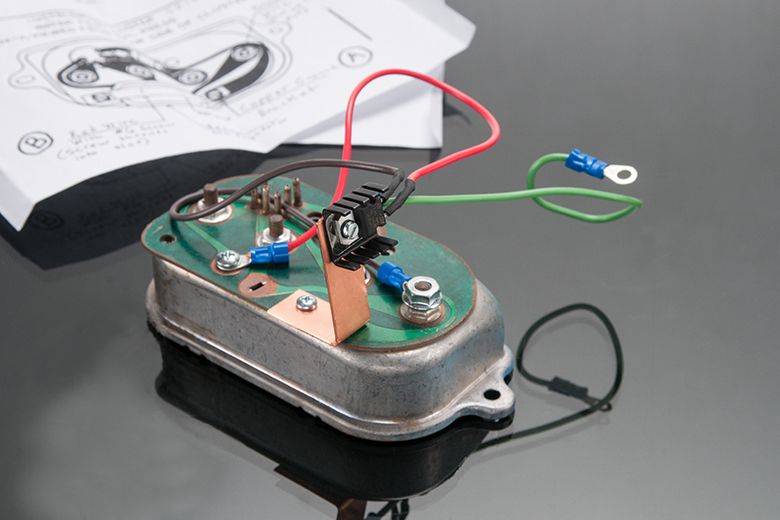 Catalog Number:
SP18124
IH Number:
384364C1
Years:
1971 - 1980
Vehicles:
Scout II
Travelall
Travelette
Pickup
Scout II Diesel
Description:
Easy to install - NO soldering MUST BE GROUNDED!

If your gauges are reading incorrectly or not at all, you may need this brand new high capacity solid state regulator kit. It replaces the old mechanical one behind your Oil/Temp gauge. NO MOVING PARTS! This regulator has a capacity far beyond the original and will not burn out under these loads. It will probably outlast you and your Scout. Ready to ship NOW! Directions included. Installation is a snap, tighten one nut and two screws and you are done. Do not operate it with out grounding it.
If you are installing this yourself, only do so with a full gas tank. Test the brown wire before installing. It should output 5 volts. If it is outputting more that 5.1 volts. Do not continue and contact a professional.

Do not operate without a good ground. If operated without a good ground, it could damage your new regulator or other gauges.



DISCONNECT BATTERY before doing any work. PLEASE READ BEFORE YOU ORDER: At least 40 years have passed since your machine was built. Many people have worked on, and changed things from factory configuration. It is customer's responsibility to make sure that harness and contact arrangement is correct for the application. Because the previous old harnesses may have damaged components in your electrical system, Pacific Supply Group accepts no liability for any device that you attach this new harness to.

Fits: 1971 Scout II, 1972 Scout II, 1973 Scout II, 1974 Scout II, 1975 Scout II, 1976 Scout II, 1976 Scout II Diesel, 1977 Scout II, 1977 Scout II Diesel, 1978 Scout II, 1978 Scout II Diesel, 1979 Scout II, 1979 Scout II Diesel, 1980 Scout II, 1980 Scout II Diesel
Video: