Scout II, Scout 80, Scout 800 Under Dash Auxiliary Heater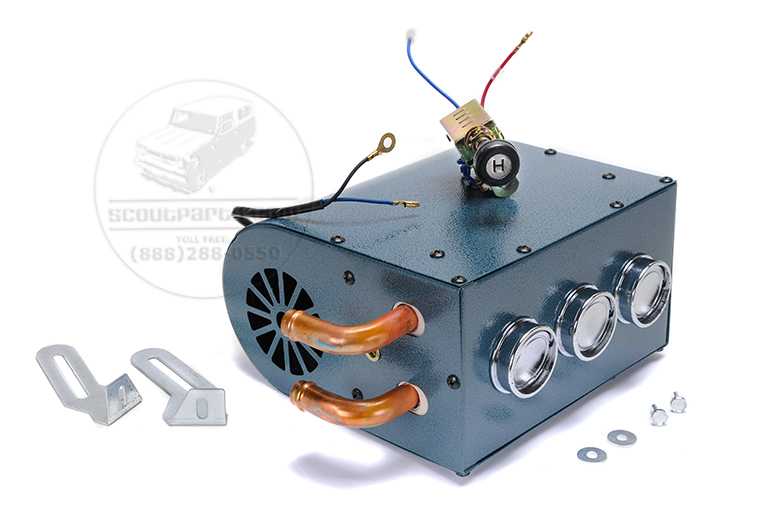 Catalog Number:
SP19094
Vehicles:
Scout II
Scout 80
Scout 800
Description:
Our aftermarket Scout heater heater kit can warm up the coldest vehicle with ease. Heating is provided from the hot engine coolant just like an OEM setup, but in a much more compact size making it easy to fit under your dash or seat. Ideal for Scout 80/800, Scout II, and Pickup.

Beware of lower quality plastic cases that are prone to cracking and damage. Only our heater case is made from high strength steel guaranteed to handle the harshest environments.

Each heater includes:

2 adjustable vents,
1 main vent,
high speed blower motor,
3 speed adjustable switch,
mounting brackets
detailed instructions,
and much more.