V8 Harmonic Balancer, Rebuilt - Scout II, Scout 800, Travelall, Travelette, Pickup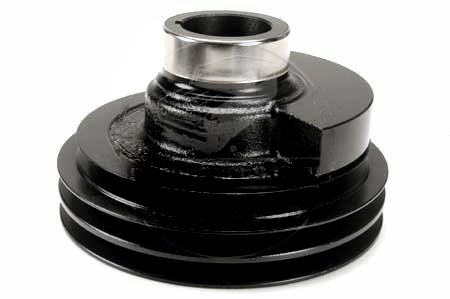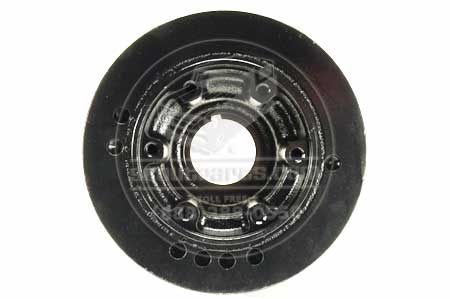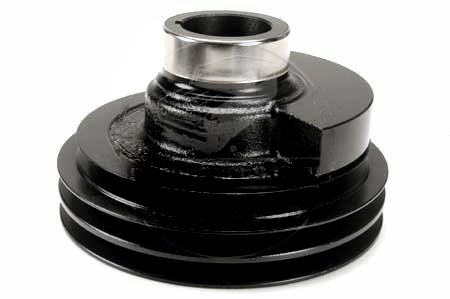 Catalog Number:
SP13640
IH Number:
369721C2
Years:
1955 - 1985
Vehicles:
Scout II
Scout 800
Travelall
Travelette
Pickup
Description:
Now you can get your old harmonic balancer (also known as a crankshaft pulley hub) rebuilt to brand new condition! By now, the old elastomer has rotted (due to exposure to oil and grease) and is falling apart, causing engine vibrations, false timing readings, and a potentially unsafe condition. In extreme instances, the balance ring can fly off and bounce back, causing vehicle and/or driver damage. Whether you are getting your engine rebuilt, or have a good runner, this is a fix you really need to get.

Balancers are disassembled, baked to burn off old rubber & oils, shotpeened to eliminate stresses, checked for cracks, and then placed into a jig. Rubber is injected into the balancer, and then it is baked again to vulcanize it. A new Speedi-Sleeve is installed on the hub to provide a new sealing surface for the front main oil seal.

Customers can also get optional timing marks (10 ATDC to 40 BTDC) stamped into the counter weight. There is an additional $30.00 for that option. YOU MUST SEND US YOUR OLD BALANCER TO REBUILD. WE HAVE NO CORES TO REBUILD. YOU MUST SEND US YOURS TO REBUILD.

Unit shown in picture is for V-400 engine.

Please specify if your harmonic balancer is 1-piece or if the pulleys bolt onto it.