Windshield Seal For 58-68 Pickup Trucks, .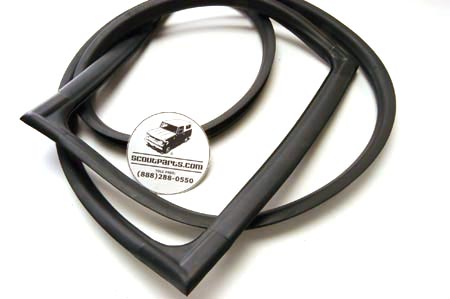 Catalog Number:
SP13425
IH Number:
261833R1
Years:
1958 - 1968
Vehicles:
Travelall
Travelette
Pickup
Description:
This is a brand new windshield seal. Also known as a windshield retainer because it holds the windshield in the frame, it is the weatherstrip that goes around the windshield and keeps the rain and wind out. This is brand new rubber, ready to install. This fits all A, B, and C-series pickups and Travelalls.

We strongly recommend that you use a professional installer to put this in, both to ensure you do not break the glass, and to make sure you seal it completely and protect it against water getting between the rubber and the frame, causing future rustout of the frame.