Scout 800 Wiring Harness complete Set 1969 -70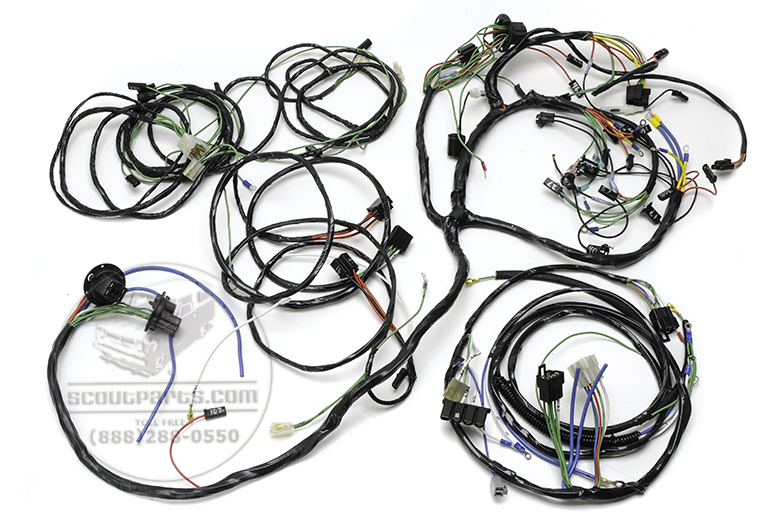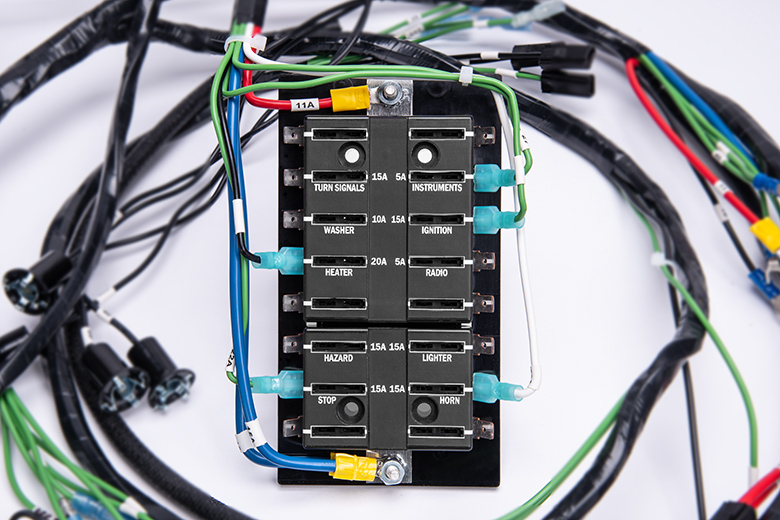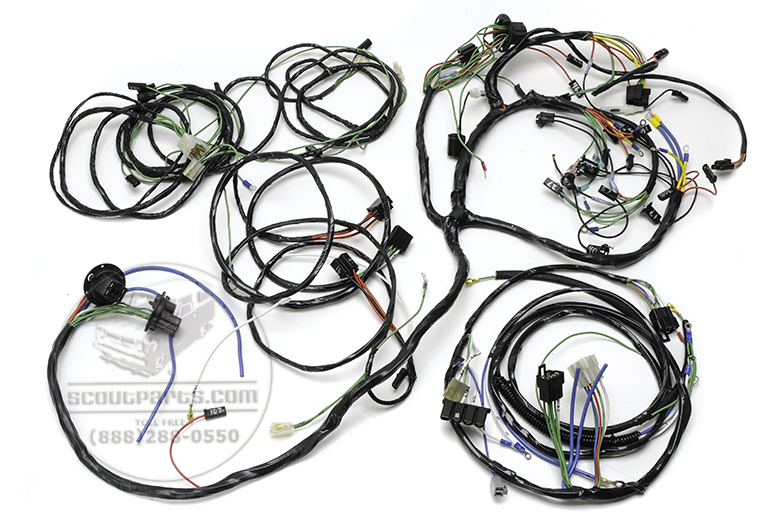 Catalog Number:
SP18927
Years:
1969 - 1970
Vehicles:
Scout 800
Description:
This is an exact reproduction of the original complete harness that the IH factory made. This kit includes, rear tail light, main under dash, engine and headlight harnesses.
If you want the blade fuse update, shown in photo, make sure that you select it when you order or, call.
This is NOT a box of wires that you struggle to make fit. This will plug right in, ready to go. All connectors included.

These harnesses are custom-made here, in house.



PLEASE READ BEFORE YOU ORDER: DISCONNECT BATTERY before you attempt to install. At least 40 years have passed since your machine was built lots of people have worked on and changed things fro factory configuration. Customer accepts all liability. It is customer's responsibility to make sure that harness is correct for the application. Because the previous old harnesses may have damaged other appliances, Pacific Supply Group accept no liability for any machine or appliance that you attach this new harness to. We supply harnesses with most common pin locations, customer accepts responsibility to check these locations. It is Customer's responsibility to verify arrangement of contacts. Minimize risk by powering up only one system at a time to minimize the risk of damage to electrical components.


This harness works with auto and manual transmission. If you have automatic transmission, there are at least 2 wires that support the transmission but IH did not document them. You will have to send your original two wires or a drawing.

Fits: 1969 Scout 800, 1970 Scout 800
Video: