Manual Transmission Filter Upgrade - Scout II, Travelall, Travelette, Pickup, Scout II Diesel, Metro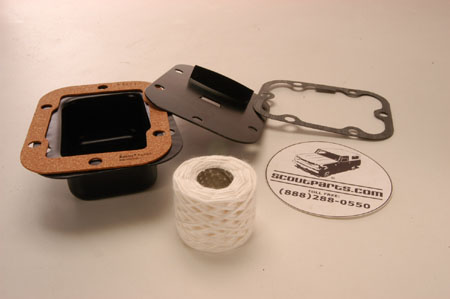 Catalog Number:
SP13491
IH Number:
78979R1, 78982r11, 10705V, 78981r1, 78983r1
Years:
1935 - 2005
Vehicles:
Scout II
Travelall
Travelette
Pickup
Scout II Diesel
Metro
Description:
Did you know that IH offered a filter for its manual transmissions? It was an option on its heavy and light trucks, and now you can get it again for your Scout, Travelall, or pickup. This filter kit comes with everything needed to install.

This will fit on any 4-speed or 5-speed transmissions as well as on any other transmission with a 6-bolt PTO cover on the side.

Any dirt or shards are kept away from any rotating gears, and will extend the life of your transmission.