Rear Quarter Panel - Scout II, Scout II Diesel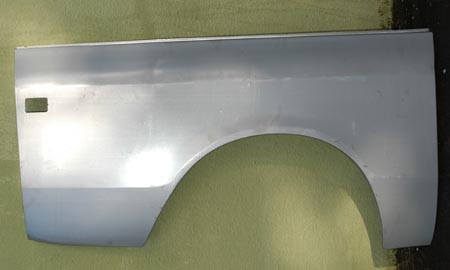 Catalog Number:
SP13449
IH Number:
395606C7 (left) 395607C5 (right)
Years:
1972 - 1980
Vehicles:
Scout II
Scout II Diesel
Description:
Brand new rear quarter panels made from the original tooling. If you live in areas that salt the roads, you definitely need these! Please specify right or left side when ordering. The rear fender endcaps are sold separately as SP13568.

Installation of these will require some minor welding, so professional help may or may not be required, depending on your ability.

These Panels use the late(78-80) Fuel filler tube grommet SP13579!!
If for some reason you want to return this item, No problem, but Scoutparts dose no pay return shipping.